10 Miles, 25 Obstacles
STARTING AT
£108 / EA.
Lowest price shown. Incl all taxes & fees.
5 KM, 13 Obstacles
STARTING AT
£78 / EA.
Lowest price shown. Incl all taxes & fees.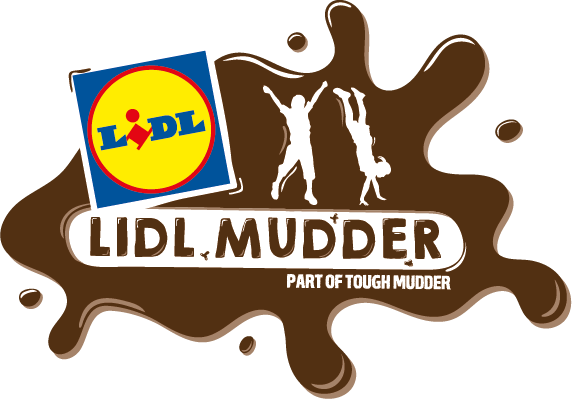 1-mile, Muddy Adventure For Kids
STARTING AT
£10 / EA.
Incl all taxes & fees
Tough Mudder South West
OTHER WAYS TO PARTICIPATE
If you're looking for a VIP experience, a personal challenge, to volunteer, to entertain your kids, or just to sit back and watch it all unfold, we have options.
HASSLE-FREE, PERSONALISED EVENT EXPERIENCES
With a dedicated event concierge, all-inclusive packages and unique customizable options, Tough Mudder group ticket packages will take your event to the next level. If you have a group of 10 or more ask us about our exclusive group experiences.
Tougher Mudder allows you to pit yourself against the clock by running a timed lap on our signature Tough Mudder Classic course. Tougher Mudder start waves take off first thing in the morning and come complete with fresh swag, enhanced obstacles and a fast-moving field. Sign up for Saturday or Sunday through the Tough Mudder Classic ticket portal above or by clicking below.
Lidl Mudder is a one-mile muddy obstacle course that encourages children to get muddy, work as a team and take on an adventure. The course features several obstacles including a mini Everest, mini Mud Mile and the Secret Agent Squeeze.

Please be aware that all Lidl Mudders must be accompanied by a parent or guardian with a valid participant or spectator ticket (a spectator ticket can be purchased online for £10 or on the day for £20).
Official Tough Mudder camping is available at this venue and includes separate toilets, a cooking area and 24 hour patrolling security.
Join one of the most important teams at Tough Mudder and get discounts on your event.
SPECTATOR & MUDDER VILLAGE PASS
Cheer on your Mudders and enjoy our action-packed Mudder Village Festival. The experience includes entertainment, authentic local eats, drinks and much much more. Get your Mudder Village Passes for only £10 when you book online. Please be aware that anyone 13 or over will need proof of a negative lateral flow test to enter the event.

Looking to buy on the day? Spectator tickets will be on sale at the event for £20.


TOUGH MUDDER SOUTH WEST PHOTOS
What you need to know before you go
Venue Address
Badminton Estate
Badminton, South Gloucestershire, GL9 1DD
United Kingdom
Travel Time
Bristol 30 Mins
Cardiff 60 Mins
Oxford 90 Mins

Have a team of 10 or more?
Talk to our group bookings team and take the hassle out of your event.
Group Bookings
GET READY
Official Tough Mudder South West Programme
Our official Event Training Programmes are led by certified Tough Mudder coaches who provide you with customised training plans, obstacle specific workouts and exclusive event preparation tips.
Start Training
Tough Mudder Challenges
Start your event prep by conquering obstacles and crush goals off the course. Take on our virtual Tough Mudder Challenges, push yourself, and earn rewards — all with the support of the Challenges community.
Choose A Challenge