PRICE INCREASE ALERT
Prices are rising on all events on 31 January at 11:59PM. Snag your spot now and save.
BACK IN THE MUD
Featuring expert-backed safety protocols, capacity restrictions and no event transfer fees until June, experience the best of Tough Mudder in 2021. Your Headband is waiting.
BLACK FRIDAY FLASH SALE
Save up to 30% with 2+ Classic, 5k and City tickets.
North London - Finsbury Park
9 & 10 April 2021
London West
15 & 16 May 2021
Midlands
12 & 13 June 2021
Europe's Toughest Mudder
12 June 2021
Manchester
16 & 17 July 2021
Yorkshire
31 July & 1 August 2021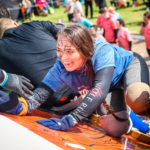 South West
21 & 22 August 2021
Load More Events
MAP VIEW