In this episode, Sean Corvelle sits down with Molly Galbraith, Co-founder and Woman-in-Charge at Girls Gone Strong (GGS), to discuss body image, self worth, societal awareness, and so much more.
In 2011, Molly and six other women founded GGS, a worldwide movement dedicated to women's health, strength, and empowerment. Today, GGS is the world's premier education company providing women with evidence-based, women-specific health, fitness, nutrition, and pregnancy information.
Check out Girls Gone Strong here.
Find Molly's book, Strong Women Lift Each Other Up, here.
Connect with Molly on social:
-Website: MollyGalbraith.com
-Instagram: @themollygalbraith | @thegirlsgonestrong
-Facebook: Molly Galbraith
LISTEN NOW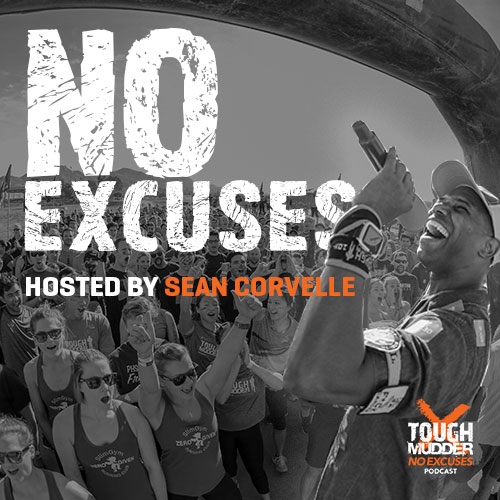 A LOOK INSIDE THE EPISODE:
Q: Transitioning from fitness to this movement, not just being physical but also the mental and spiritual end of it, was that what you were thinking from the beginning?
A: Yes and no. Girls Gone Strong (GGS) started 10 years ago and at that time, there were a lot fewer women in the weight room. It was a lot less acceptable for women to be strong and have visible muscle and be in the gym doing pull ups, deadlifts, and things like that. I was part of a community of a lot of women online, who were health and fitness professionals in some capacity. So some of them were gym owners, some were kettlebell experts, some were collegiate strength and conditioning coaches, but all of us had a passion for strength training. We decided to get together one week when one woman was competing in a powerlifting meet and a couple of us were going to go support her. So we sent an email to a bunch of other women in the industry that just said, "Hey, we're going to get together, we're going to support Julia, we're going to work out, we're going to lift, it's going to be great, come if you want." And seven women came from all over the world. We came from Salt lake, Baltimore, Lexington, Kentucky, Belfast, Northern Ireland and Chicago, and we all came together to support this woman at her meet. And as we started talking, we started talking about how strength training had changed each of our lives. It was this amazing, organic, chemistry between all of us and just raw passion for "strength training has changed my life and I want to preach this gospel to all of the other women as well, so they know what strength training can do for them." So we had this amazing weekend together and we decided to start Girls Gone Strong. At the time, it started as a simple Facebook page and website that was dedicated to celebrating women and strength. It was primarily physical strength, while recognizing that it also leads to mental strength and strength of character. But over the last 10 years, as I have gone through my own personal transitions, my definition of strength, and my definition of lifting women up and strength continues to expand. In 2011, it was all about helping women get physically strong and understanding that that would translate into strength in other areas of their life. In 2013, when I kind of hit my body image rock bottom, I started realizing like, oh, okay, we really need to be talking about body image and mental health, and self worth, and all those things…