At age 17, Mary Cain was the fastest girl in the country and the youngest American Track and Field athlete to make a World Championship. In 2019, she published her story in the New York Times, exposing the emotional and mental abuse she faced in the Nike Oregon Project, which is now defunct. Today, Mary is the CEO and President of Atalanta New York.
In this episode, Mary Cain discusses falling in love with running, abuse in women's sports, mental health, eating disorders, and so much more.
Atalanta NY is a NYC-based nonprofit that employs professional female runners to mentor young girls in the community. Check out the online experience, Building Resiliency, here.
Connect with Mary on Social:
-Website: RunMaryCain.com / AtalantaNYC.org
-Instagram: @runmarycain / @atalantany-Facebook: Mary Cain
LISTEN NOW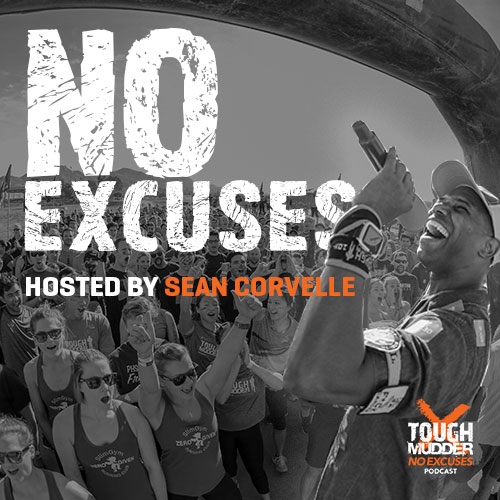 A LOOK INSIDE THE EPISODE:
Tough Mudder: When did it come to your attention or everyone's attention that you weren't just good at this, you were one of the best, if not THE best, at your age or in your generation?
M: I look at it as little moments along the way. In elementary school, I was always the fastest kid in school. The story you'll hear from a lot of people who've had success in a sport, their gym teacher would be intrigued because they'd be like, "You're super fast on the track." They would time your one lap and realize you could keep going past the one lap. So by the time I was a fifth grader, I did a mile time trial, and I ran 6:10 and I had zero run training, like this was totally just making that up. And my dad was like, "I don't think I can do that, like this seems kind of fast." I remember him sitting down to Google it and he looked up whatever would have been the age group rankings. He's like, "You might be in the top 10 in the country, right now." I had no idea what that meant. It wasn't something that we were impressed by, it was just kind of just a weird thing. Then, the next year as a sixth grader, I ran 5:47, and I think it was like, even better than the rankings. Whatever we were looking up could have been completely inaccurate, but in the back of our heads, everybody's telling us this is really surprisingly fast. As a seventh grader, I did my first ever season of track and I qualified for the State meet, I competed in the National Championship, and I immediately asserted myself as being one of the best middle schoolers, at least in New York State. Then by freshman year of high school, I was the number one ranked person in the country for the 1500. In high school, number two ranked under 19 runner. Then by sophomore year, I was the national record holder. So it was a super fast progression, not because I increased training, but I probably went from zero miles a week to like 30 over those four years.
Tough Mudder: RED-S, Relative Energy Deficiency in Sports, is where if you are not getting the correct nutrition, bones start to break. This started happening to you, right?
M: Yes, essentially, what happened was that I lost my period for three and a half years and part of that was from overtraining. I was told that because I wasn't in as good of shape as the other girls, I had to do more workouts than them and do more core training so that I could try to lose weight. Some of it was just I was physically doing more than I really should have been and doing more intense work that I probably wasn't even doing right because nobody was supervising me. But I was told to go do 30 minutes of core, so I just kind of made it up when I did it. The other part of it was the fact that I was so under-eating and just not even eating right and properly, there was no balance to my diet. So I lost my period, I ended up having very low estrogen, and I started to have bone loss. I think the most frustrating thing was that when you develop something like RED-S or Amenorrhea, it's not like you immediately break. Normally, it's like a buildup of time where your body finally is like, "Okay, it took me a year to lose bone density, for example." And I think what was really cruel was that it wasn't until I left the team that literally within like two months, the first bone break happened. In retrospect, every doctor I've talked to has said, "Yeah, that's because it usually takes that long for the bone loss to really start to kick in and it happened because of everything that they were doing and all of the thoughts they were putting you through and the physical load." I never had this really big, brave moment with the team. Instead, it was like a lot of really sad feelings of defeat, where the first time that I "left," was after my freshman year. I had gone to Alberto and Darren and I had told them that I had been cutting myself. Both of which they deny happening and say they don't remember. One of the most pivotal moments in my life and most traumatizing moments, they told me they want to go to sleep, so I guess they were too tired to remember. And I called my parents and I didn't tell them I was cutting myself because I was really embarrassed and ashamed of that. But I did tell them I was really struggling with food and I was getting scared that I was going to hurt myself. At that point, there had been a lot of moments where my parents, from very far away, had seen these moments of panic, like I was clearly not doing well. But they would call me and be like, "Are you okay?" And I wouldn't tell them because if I did, I was gonna get yelled at by the team. So this was like my first moment of just being like, I'm a loser, I can't handle it. I need help. My parents immediately were like, "You're coming home, we need to address this. Get the hell out of there." My parents at the time were super, super upset. But again, in my mind, I'm not thinking it's their fault. They don't have the full context of the situation because I'm too embarrassed to like, really get into the nitty gritty of everything that happened. We're trying to fix something that we don't even know what the issue is. Over the course of the next year, I went on training trips with them, but I still lived remote. It really changed the dynamic of the relationship where I was constantly pressured to move back out there. I was just like, "Hey, you guys know I have an eating disorder issue, you call me a head case every day. I want to move back out, but I'm trying to fix it." What happened was I ran trials again, 2016, and that whole weekend had been horrible. Some really nasty things had been said to me and I was made to feel like I shouldn't even be there. Like because I was just too bad…