15 KM, 30 Obstacles
Price
£85 / EA.
Lowest price shown. Incl all taxes & fees.
10KM, 20 OBSTACLES
Price
£69 / EA.
Lowest price shown. Incl all taxes & fees.
5 KM, 13 Obstacles
Price
£55 / EA.
Lowest price shown. Incl all taxes & fees.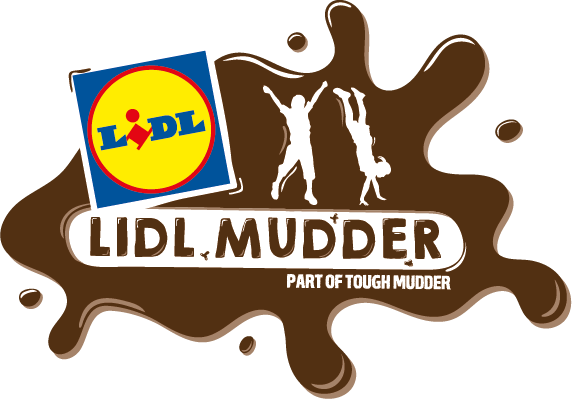 1-mile, Muddy Adventure For Kids
Price
£10 / EA.
Incl all taxes & fees
Tough Mudder Midlands
WHAT YOU GET
Did we mention free stuff?
Finisher Headband
No medals here, just the world famous Tough Mudder Headband. Wear it with pride. #HeadbandMonday
Finisher Shirt
Not only is it clean and dry, it radiates accomplishment. Our technical top is the perfect accompaniment to your bragging rights and the gym.
Finisher Drink
Cross the finish line and grab yourself some hard earned refreshment. You've worked hard, celebrate harder.
OTHER WAYS TO PARTICIPATE
If you're looking for a VIP experience, a personal challenge, to volunteer, to entertain your kids, or just to sit back and watch it all unfold, we have options.
HASSLE-FREE, PERSONALISED EVENT EXPERIENCES
Find out how teams of 10+ can upgrade their event with a customised group experience.
Lidl Mudder is a one-mile muddy obstacle course that encourages children to get muddy, work as a team and take on an adventure. The course features several obstacles including a mini Everest, mini Mud Mile and the Secret Agent Squeeze.
Join one of the most important teams at Tough Mudder and get free or discounted event tickets.
SPECTATOR & MUDDER VILLAGE PASS
Cheer on your Mudders and enjoy our action-packed Mudder Village Festival. The experience includes entertainment, authentic local eats, drinks and much much more. Get your Mudder Village Passes for only £10 when you book online.




TOUGH MUDDER MIDLANDS PHOTOS
What you need to know before you go
Venue Address
Belvoir Castle
Grantham, Lincolnshire, NG32 1PE
United Kingdom
Travel Time
From Nottingham: 40 mins
From Birmingham: 90 mins
From London: 140 mins
Have a team of 10 or more?
Talk to our group bookings team and take the hassle out of your event.
Group Bookings