20+ obstacles
10+ miles
STARTING AT
£120 / EA.
Lowest price shown. Incl all taxes & fees.
12+ OBSTACLES
3-5+ MILES
STARTING AT
£95 / EA.
Lowest price shown. Incl all taxes & fees.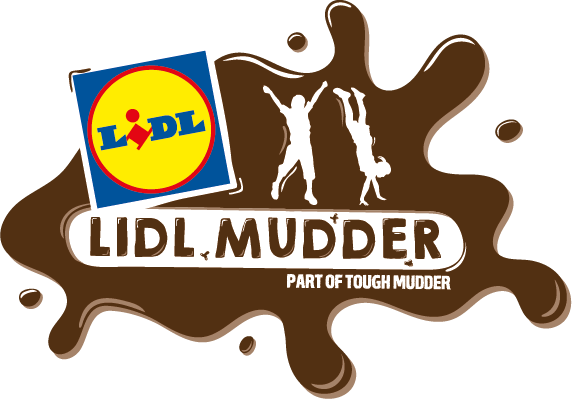 1-mile, Muddy Adventure For Kids
STARTING AT
£20 / EA.
Lowest price shown. Incl all taxes & fees.
ENQUIRE NOW
Ready for a VIP day in the mud?
To learn more about our Group & Corporate Team
packages, fill out this form and you will be contacted by a TMHQ Rep.
WHAT YOU GET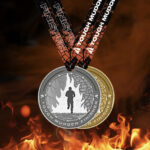 Finisher Medal
With each Tough Mudder 2024 course shaping up to be even more challenging than in years past, we had to bestow each Mudder with an accolade that was equally worthy of accomplishing such a feat. Complete the course and wear this finisher medal with pride. Are you the collector type? We thought so. Take on more mud, earn more unique medals.
Finisher Shirt
The harsh reality of having a favourite shirt is that it's usually the garment that suffers the most abuse. Whether you've dragged it through the mud one too many times or prematurely cut the sleeves off, chances are you miss the luster of when it was crisp and new. Cross the finish line in 2024 to earn your Tough Mudder finisher tee.
Finisher Headband
Each iconic orange headband symbolizes a badge of honor – crowned upon only the toughest of Mudders – for overcoming intense obstacles, exhibiting extreme mental stamina, and demonstrating unrivaled teamwork & camaraderie. Cross the finish line in 2024 to earn yours.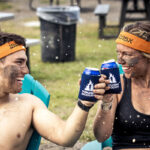 Finisher Drink
Cross the finish line and grab yourself some hard earned refreshment. You've worked hard, celebrate harder.
Free Parking
Parking is included in your ticket.
OTHER WAYS TO PARTICIPATE
If you're looking for a VIP experience, a personal challenge, to volunteer, to entertain your kids, or just to sit back and watch it all unfold, we have options.
HASSLE-FREE, PERSONALISED EVENT EXPERIENCES
Find out how teams of 10+ can upgrade their event with a customised group experience.
Lidl Mudder is a one-mile muddy obstacle course that encourages children to get muddy, work as a team and take on an adventure. The course features several obstacles including a mini Everest, mini Mud Mile and the Secret Agent Squeeze.
Join one of the most important teams at Tough Mudder and get discounts on your event.
SPECTATOR & MUDDER VILLAGE PASS
Cheer on your Mudders and enjoy our action-packed Mudder Village Festival. The experience includes entertainment, authentic local eats, drinks and much much more. Get your Mudder Village Passes for only £15 when you book online.
What you need to know before you go